Introduction to SEO.
What is SEO (Search Engine Optimization)? And why do you need to buy SEO tools together to get high rankings on search engines?
If you want to optimize your blog or website for search engines, then you need to buy SEO tools together to be able to do great things. With the help of SEO account buying groups, you can beat your competitors using these SEO tools. By using SEO Tools, you can know your competitors' tactics. Painting.
How to optimize your website/blog for search engines, especially Google?
Currently, SEO Group Buy are providing tools like Xhrefs, Moz, Kwfinder, Keywordtool.io, etc., to help you analyze your competitors. Quality and quantity are factors that help to rank a website. Google is looking for trustworthy and quality websites to rank for. You can create engaging content based on what is being liked on social media like Facebook, Youtube but you need the help of great tools like Buzzsumo and "Social Research Tool." festival."
Currently, there are quite a few people who want to buy SEO Tools together for topic keyword research or analyze searches from ads, and we are renting out SEMrush accounts in the "Optional" package. To experience this quality SEO support tool, you should buy it to share because the free version is limited in many features.
One of the best keyword research tools is Keywordtool.io. This keyword analysis and search tool are being used by many SEO experts, advertisers, and marketers. But if you want to find another contextual keyword research tool, then Kwfinder is a perfect choice.
Why should you buy SEO tools at supplier SEO Group Buy?
Lowest price ever
We are providing the cheapest SEO Tools package, "Basic" package only 4.95$/month. And to use the complete set of SEO tools, you only need to spend a very small amount of money compared to the original price.
Instant Access
You will get instant access to your account with no waiting after you pay.
Great uptime
Currently, our SEO accounts have a pretty stable uptime of 99%. That way, you can use your account whenever you want.
Full tracking
Seogroupbuy.io is The top is a shared purchase SEO Tools supplier with a fully automated monitoring and tracking system to minimize possible problems for members. So when there are other members to use it, you will not be kicked out, not logged out, or not logged out.
24/7 support
We have a team of customer care staff who are always ready to serve and enthusiastically advise all customers.
Use fast and stable
As mentioned above, we have software to monitor SEO accounts, limiting the situation that the account is logged out and cannot be used. And currently, the number of users who buy the same SEO account in our group is relatively small, so the use of SEO Tools is speedy and relatively stable.
In particular, we continually update and add the Tools that the worldwide SEO community requires in the process of doing SEO.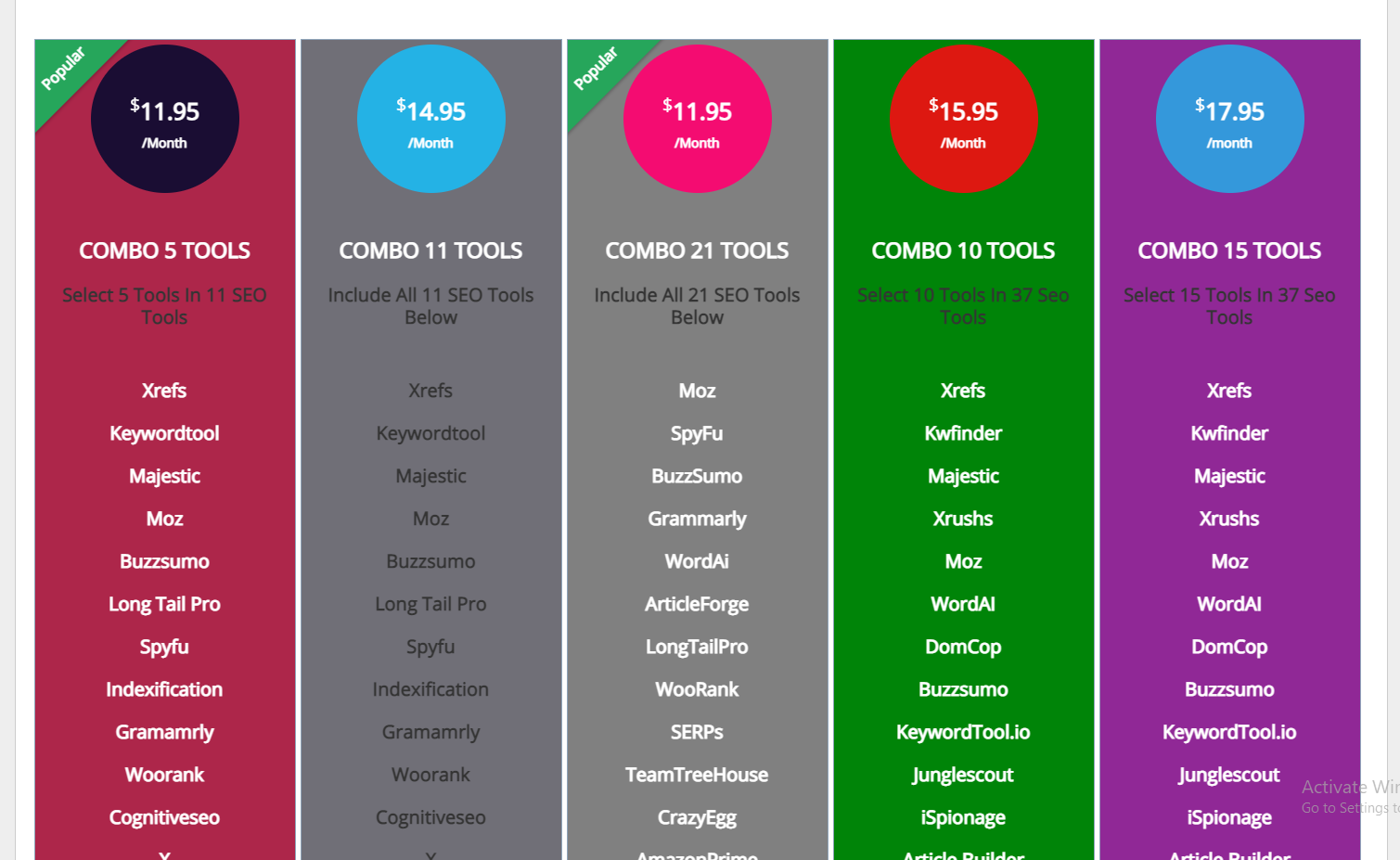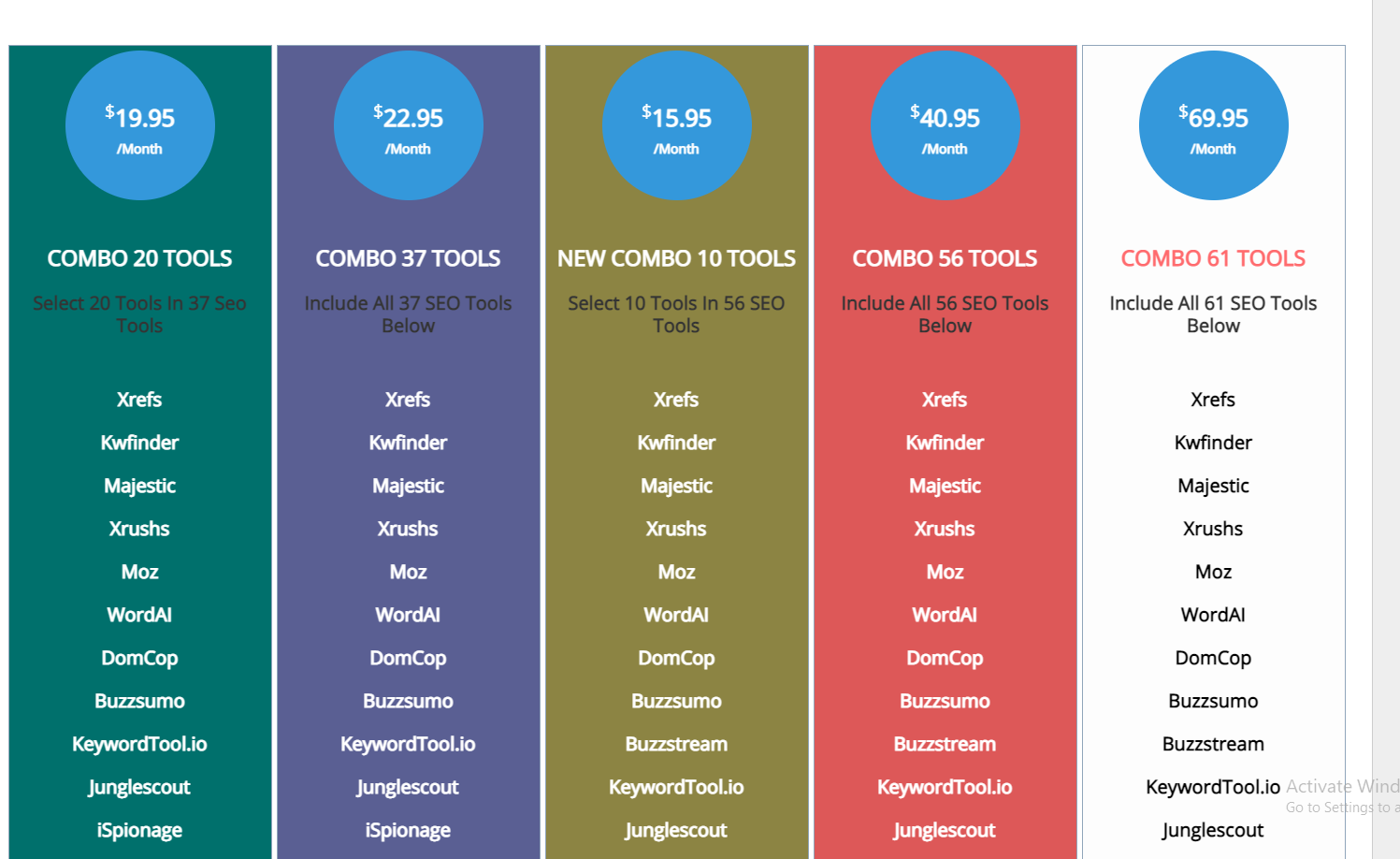 Advantages and disadvantages of using SEO Tools service at SEO Group buy
Below I will show you the advantages and disadvantages of buying SEO tools together. But it would be best if you didn't consider blemishes as bad either.
Cons of using SEO TOols at SEO Group Buy
SEO accounts are shared and shared with everyone.
When using if you save your project, others can also view or delete it.
If SEO Group Buy has many members, using the account can be problematic and lag or slow. If the fiber optic cable connects internationally, the users will also have problems.
Advantages of buying an SEO account together at SEO Group Buy
You can use high-end SEO Tools at cheap price
It's easy to subscribe, and if you don't like it, you can't renew your account.
Who should use SEO Group Buy's services?
The toolkit is suitable for individuals, corporate customers, those working in Digital Marketing/SEO/Content Marketing. You can also use the toolkit for selling on e-commerce sites or making money online.
If you want to buy the same SEO account combo, please click "Buy Combo SEO Tools". If you want to buy 1 Tool individually, please click "Buy Single Tools" you can also chat with me directly via Facebook. Email. Livechat
Contact here
frequently Asked Questions (FAQ) when purchasing SEO Group buy.
I have two computers at my office and at home so I can use them
Is it possible on both computers?
You can use it on your office computer, and when you get home, you can use it on your home computer. But you cannot use the SEO toolkit on two computers at the same time.
Are not. You may not share it with anyone. We will permanently lock your account if you share it with others.
How to log in and how to use it?
After you buy, I have a video tutorial on logging in to use. The use is very simple because there is no need to use VPS. Our toolkit is available directly in your web browser, and you can use it any time you want.
I use MAC OS. So can I use the toolkit or not?
You can use it on Windows or MAC because all accounts use it directly on the web browser.
Is the toolkit to use laggy or slow?
Account usage is very fast, with no lag or slowness.